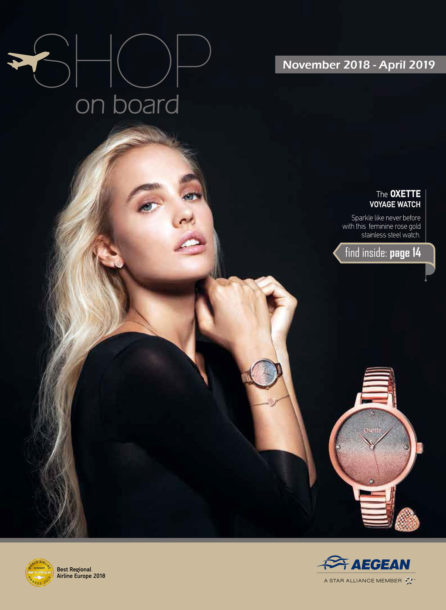 29/Jan
Oxette travels with Aegean !
Every trip is a unique destination.
Every trip is a pleasant experience!
Oxette continues to travel by Aegean's side for several years.
To make this experience even more special, Oxette launches another exclusive collection for the passengers, consisting of a beautiful sterling silver 925 parure with necklace, bracelet and earrings in heart shape and in rose gold plating. The collection is completed by a fabulous collection of the Oxette Voyage watches in ideal and unique colors.
While enjoying your flight, you can browse Aegean's magazine, "Shop on Board", and discover unique suggestions for your personal shopping and gift ideas.
Browse now the magazine online:
https://en.aegeanair.com/travel-information/on-board/shop-on-board/
* The Oxette Jewelry Collection is available for sale exclusively on Aegean flights